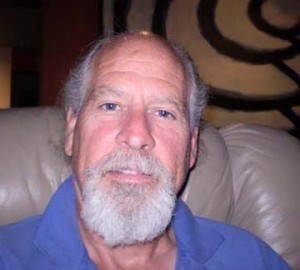 Since 1968, I have been involved with clay and the making of pottery. The first six years were spent as a student, receiving an undergraduate degree in art from Pepperdine University and an MA and MFA in ceramics from the University of Iowa. The goal was to become a ceramic professor at a University. Early on, I learned that I loved making things from clay and didn't love teaching. So, in 1973, I moved to rural Linn county in Oregon, and opened a pottery.
After leaving the academic world behind, my education continued in the real world; what to make, how to make it, and most importantly, how to make a living with clay. It has been a roller coaster ride with many highs and some lows, but the goal has always been the same, "make what I want while I provide for my family".
For the last 35 years, all of my work has been reduction fired to cone 10 in the same home-made kiln, over 700 firings and counting. Most of my work has been thrown on a kick wheel or hand-built from slabs of soft porcelain with strong forms being my primary goal. My glazes are my own formulas and are developed by trial and error. The possibilities are endless and there are more things to try today than I knew existed 30 years ago, but I try to achieve a wide range of color and texture while maintaining a durable surface on my pots.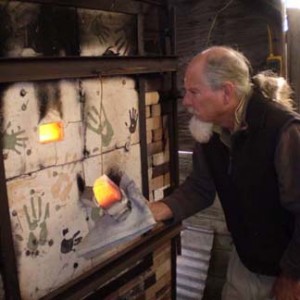 For centuries, the potter has made the storage containers and eating vessels of his society. In this post-industrial and post-computerized society, the potter's product has been replaced by plastic bags, tin cans, and styrofoam… with great loss to the human spirit. The role of the potter today is to fill the need for the "hand-made" and to nurture the individual. For the past 35 years, I have traveled an incredible journey through the infinite possibilities of the ceramic arts. My goal has been to infuse my work with my spirit. All of the work seen here is deeply personal and made by my hands in relative isolation. A pot is a private moment that takes place between a potter and a piece of clay. This process should be fun. This joy is what the user should take home and treasure.
Education:
Master of Fine Arts in Ceramics, University of Iowa, 1973
Master of Arts in Ceramics, University of Iowa, 1972
Bachelor of Arts, Pepperdine University, 1971